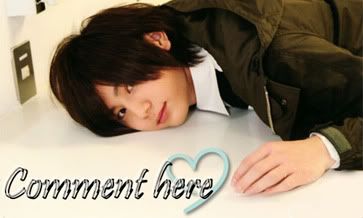 Do read my profile first before reading this
This Journal is Semi-friends only FRIENDS ONLY.

It was during May 2009 that I decided to lock this up for privacy purposes. When I first joined livejournal during 2007/08, I was only starting to love Hey!Say!Jump and the reason that I joined was because I also wanted to meet other Hey!Say!Jump fans.


(
For J.E. fans only
Collapse
)
I feel:
hihihihi..
I hear: Kuchibiru kara Romantica